I've missed you, Dear Blog. This is the first time I have been on this computer in about a month. We bought a new cord so the computer is working, but I really need a new battery as well. And do something to fix the screen. I am still trying to decide between doing those two things or buying a new computer. The people at Fry's Electronics said it will cost about the same to do either, as long as the new computer is not a Mac. Not sure if I am willing to give up a Mac and the programs I already have on here for a new product I'll have to start over on. Time will tell.
I really enjoy writing on this blog, when I sit down and do it. All throughout the day I think about things I could write about, but then, as most things in my life, I do not get around to it. I really want to give this blog another shot. But with that, I'd like a blog makeover. Possibly even a new name. I like the name Changes for Addy, but I'm just not in love with it. Ya know?
How did you come up with your blog name? Was it a struggle to pick one?
I also need to redesign the layout, colors, font, etc. I am just not decisive about anything! I love everything too much! I find one scheme I like , then another, then another, and they all go into different dirrections. Much like the (lack of) decorating my house.
I want to change exactly what I write about. I may just write what I want for awhile, and see where the blog takes me. Not be chained down by what I am trying to improve upon that week. It is hard to find time to change when you are looking after this cool kid all the time: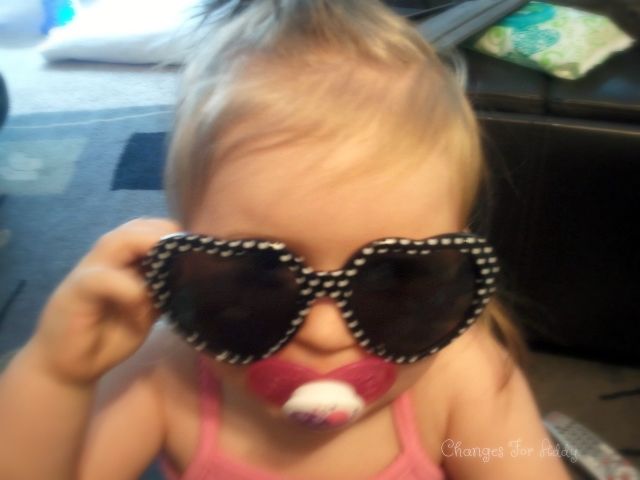 I can't believe she's 1 already!
I think I have written enough for one post. I should save all the millions of other things I want to talk about for the future. Which will hopefully not be another month. :) Thanks for sticking with me!